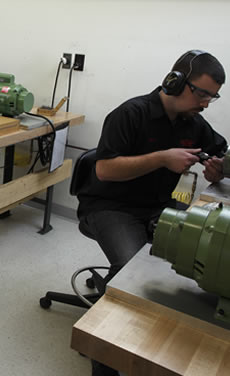 Jack Algeo started New England Sensor in his basement in 1986. He originally started out fabricating RTD assemblies and thermocouples. After about a year he started renting a small space in the Litchfield Technology Park. The name changed to New England Small Tube and the product line moved from sensors into a niche in the medical industry with tube fabrication. In 1997, New England Small Tube purchased the Litchfield Technology Park and now employs approximately 70 people.

Over the years New England Small Tube has positioned itself as the leader in small tube bending and fabrication. New England Small Tube is now ISO 9001: 2015 Certified.

New England Small Tube now services companies in the medical industry, the food and beverage industry, fiber optics industry, aerospace industry, and general manufacturing. Our customer base has spread throughout the world and includes such companies as Siemens, Beckman Coulter, and Instrumentation Laboratory.